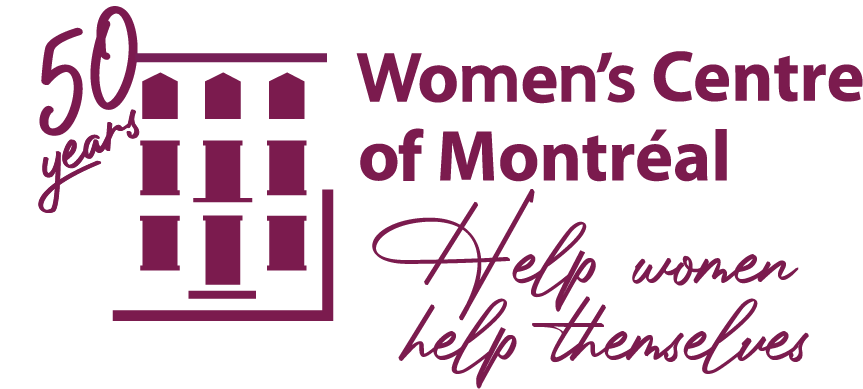 Phone: (514) 842-4780
Address: 3585 Saint-Urbain, Montreal, QC
About
The Women's Centre of Montreal is a non-profit organization created by women, for women. Our mission is to provide educational and vocational training, as well as information, counselling and referral services to help women help themselves.
Volunteer Opportunities
Interested in getting involved and helping us achieve our mission? Then join our team of volunteers, already 200+ strong! You can be part of the solution by contributing your time, your talent and your energy to improving living conditions for women in Montreal.
Volunteering can take one of many forms:
General guidance – Take phone calls, provide assistance, listen and refer users to various services. Training provided.
Accompaniment to court – Be there to give support to victims of domestic violence called into court to testify. Training provided. (service currently suspended)
Legal information – Volunteer opportunities for qualified lawyers. Inform women on their rights, obligations and recourses. Barreau du Quebec membership required.
Psychosocial services – Volunteer opportunities for psychotherapists, psychologists, sexologists and professional social workers. Provide psychosocial support.
French conversation groups – Prepare and lead group meetings.
English conversation groups – Prepare and lead group meetings.
Activities and workshops – Teach arts and crafts, yoga, Pilates, dance, etc.
Food assistance – Sort food items, prepare and distribute food bags.
Clothing assistance – Sort through donated clothing and organize the cloakroom.
Driver and delivery assistant – Pick up food for food assistance program and various donations, or ride with and assist the lead driver.
Christmas campaign – Help prepare the Christmas campaign: take registrations and distribute food baskets and toys, etc.
Want to learn more? Get in touch with our coordinator at 514-842-4780, extension 2324, or at benevolat@centredesfemmesdemtl.org
She will be happy to answer any and all of your questions.
Ready to get involved? Click here to register!